Rather than waiting for the eventual « role of my life » which is necessarily very hypothetical, I'd rather do a thousand things that strengthens my artistic background...

translated from an interview 1974 with Gérard Chambre, by Linda, webmaster

text © Linda Compagnoni Walther
Gérard Chambre with his full name Gérard Olivier Chambre, is a French comedian, actor, director, singer and composer, born in Choisy-le-Roi, Val-de-Marne. He went to the Sorbonne and the University of Science in Paris where he obtained a BA and MA in French psychology. He speaks French, English, Spanish and has notions of Italian.

He descends from Robert II of Scotland by Alexander Stewart, like his cousin the late Myriam de Béarn, novelist in history who notably wrote the best-seller Gaston Phébus. Gerard Chambre is also well known for his interpretation of the unforgettable and beautiful songs of famous Jacques Brel. With his beautiful baritone voice, he enchants his audience since a long time.

extract from an article in RENCONTRES - Artistiques et Littéraires

All superlatives are not enough to describe this distinguished artist born in Choisy-le-Roi in a united family in which he knew a happy childhood and adolescence. Soprano at les Petits Chanteurs à la Nativité. With his attractive physique, his beautiful blue eyes, his irresistible smile but also his delicacy, his kindness, his simplicity: give him that romantic air he is plainly aware of but does not hide an instinctive modesty, an apparent shyness, burning of this inner fire, of this intuitive genius, like the unforgettable Jacques BREL, his master.
Recently his generosity has led him to a humanitarian tour to Antananarivo where during his stay occurred the delivery of solar street lights to the natives. He created for that occasion his superb song "Les Jardins de Lumière" a veritable hymn to Peace and Solidarity: what a beautiful symbol and example, to which one cannot remain indifferent ...

by Jeanne Moulin-Ariano August 31, 2012

| | | | |
| --- | --- | --- | --- |
| | Salut Champion | La guerre des femmes | Espace Pierre Cardin |
At the age of sixteen, he appeared the first time on the movie screen in Les Amitiés particulières directed by acclaimed director Jean Delannoy. There followed parts in movies by such renowned French directors like Georges Lautner, Claude Vital, Diane Kurys, Gérard Bitton, Michel Munz...

In 1972, French television offered him the first opportunity to play on TV in the telefilm drama La Vallée sans printemps after a novel by Romain Roussel.

Two years later Gérard got the part of one of the three leading roles in the very popular TV series Le Dessous du ciel alongside Marie-Georges Pascal and Patrick Verde. He played major roles in Hotel Baltimore, Les Gaietés de la correctionnelle, Le Vérificateur : Bilan d'une idole, Salut Champion : Le bon couloir, or in La guerre des femmes, adapted after a book by Alexandre Dumas.

During the Eighties, he starred in three major television series directed by Marion Sarraut after the novels by the Queen of History books, Juliette Benzoni. Gérard played the dashing Jason Beaufort in Marianne, a star for Napoleon, (with Corinne Touzet in the leading role) Chevalier Jean de Xaintrailles in Catherine, surrounded by such famous names as Geneviève Casile, Dora Doll, Pascale Petit, Philippe Clay, Jean-François Poron to name a few of the great stars in those series. And last but not least he played Admiral John Paul Jones in Le Gerfaut, with very popular Laurent Le Doyen.


My great compliments to the late JEAN-LUC RÉMY for putting together this video clip. We never met in person only through the NET. Yet it was the beginning of a sincere friendship. Au-revoir cher Jean-Luc, may you rest in peace, all your work will never be forgotten. Linda, webmaster
During that period, he returned many times to the Theatre. He played in diverse comedy musicals with the adorable Annie Cordy : Indien vaut mieux que deux tu l'auras and Envoyez la musique. In 1974, François Wertheimer offered him the leading role of Rocky Flipper in the very first French Rock Opera Gomina.

A year later, he was on stage at Espace Pierre Cardin for Hotel Baltimore in the role of Paul, directed by Alexandre Arcady. Gérard's partners were amongst others, Diane Kurys, Dora Doll, Niels Arestrup. French newspaper LE MONDE wrote that he was something between a Gary Cooper and Henry Fonda!

In the Nineties, he joined Odile Michel and Patrick Olivier for the Trilogy - Audience - Vernissage - Petition, written by Vaclav Havel. He also wrote and directed two operas de poche: Viole D'Amour et Mariages.
At the Festival Lacoste, created by Pierre Cardin, Gérard Chambre is a recurring guest since the Festival was inaugurated in 2000. Monsieur Pierre Cardin said in an interview about Gérard Chambre :

« Gérard Chambre est un homme qui a beaucoup de talent et je l'ai toujours suivi dans sa carrière. Il a un certain sens de l'humour et de l'intelligence, écrit des pièces et est très doué. »

Gérard Chambre is a man with great talent and I have always followed his career. He has a certain sense of humor and intelligence, writes plays and is highly skilled. (translated from French by Linda, webmaster)

In 2011 Gérard Chambre presented at the Festival Lacoste and at chez Maxim's, (each Monday night) his Musical Show Le Boeuf sur le Tôa (Cocteau Guitry chez Maxim's) which thanks to its enormous succes, returned for a second season at chez Maxim's in Paris!

In 2012 for the centenary of the birth of Charles Trenet , lovingly called The singing fool (Le fou chantant), Monsieur Pierre Cardin received Gérard Chambre and his company Opéra ma non troppo at the Festival Lacoste 2012. Gérard wrote and directed the Musical Show Charles Trenet, le fou chantant a cent ans. The spectators at the Château de Lacoste had enormously adored his new chef-d'œuvre. Gérard Chambre and his charming troup had once more captivated their public! The long « standing ovation » at the end of the show was proof for a more than conquered audience! The consequence of that supreme success - two special soirées in November at ESPACE PIERRE CARDIN !

In February 2013 Gérard and his troupe de Zazous returned to chez Maxim's for each Monday night with CABARET CHARLES TRENET It bestowed Gérard and his group two new seasons (2013 – 2014) at the Théâtre Maxim's.
The public, be that their fans, their friends, the journalists or people of the metier, had all adored that show who was a tribute to the unforgettable chansons and the man himself Charles Trenet.

In 2014 invited once again to participate at the Festival Lacoste, Gérard Chambre and his swinguers surprised their public with their new program Chez Maxim's ça Swing, a tribute to the legendary Brothers Jacques. The night of the premiere was the immersion back to the wonderful times of the mythical Frères Jacques, enthusiastically applauded by the guests in the courtyard at the Château Lacoste on that summer night down at the Luberon, in attendance of Monsieur Pierre Cardin, creator of the Festival.

To everyone's great pleasure Monsieur Pierre Cardin presented in October 2014 each Monday night Gérard's Cabaret show Chez Maxim's ça Swing : Hommage aux Frères Jacques at chez Maxim's in Paris. I invite you to read some of the touching messages visitors have sent to Gérard and his brilliant troup namely, Véronique Fourcaud, Virginie Simson, Mika Apamian, Pierre Babolat, Fabrice Coccitto, Gérard Chambre and pianist Antoine Lefort.

July 2015 at the Festival Lacoste with the musical play Marlene Dietrich. Text by Cyrielle Clair (Marlene) and Gérard Chambre.

2016 Festival Lacoste Pierre Cardin with Gérard Chambre's new musical show Moi j'aime le Music Hall. Gérard and his company Opéra ma non troppo had an immense success with this show. They were again invited each Monday night at the Théâtre Maxim's Pierre Cardin for over a year. From time to time they are asked again to perform this superb show all around France.

2017 Festival d'art lyrique Lacoste, introducing to the public of Lacoste Parlez-moi d'amour...au lit... and from 6 November in Paris each Monday night at the Théâtre Maxim's Pierre Cardin.

2018 Festival Lacoste with his brand new show Un Italien à Paris presented by Monsieur Pierre Cardin. After the Festival the show can be seen each Monday night at the legendary théâtre Maxim's Pierre Cardin. It still has a sensational success since January 2019!


Dear Gérard, continue to let us dream and listening to your songs, poems and shows, which are simply sublime !
Linda Compagnoni Walther, webmaster.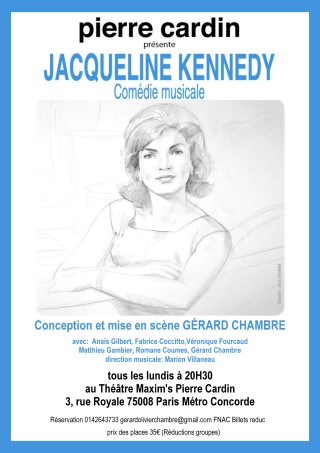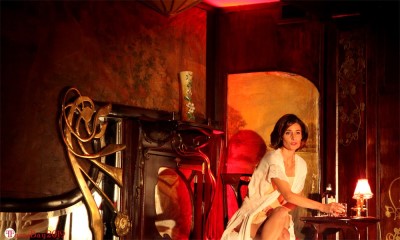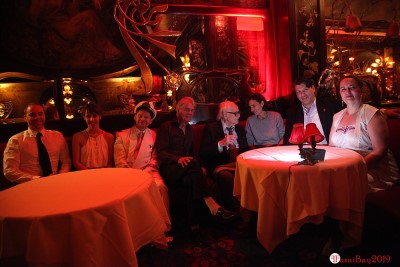 photo with Producer Pierre Cardin & his nephew Rodrigo Basilicati
Monsieur Pierre Cardin presents:

The new Show of Gérard Chambre "Jacqueline Kennedy, la Dame en Rose" (The Lady in Pink) with Gérard Chambre and his celebrated Group: Opéra ma non troppo at the Théâtre Maxim's in Paris.

Since 7 October 2019
Time : 20h30 each Monday night
Where : 3, rue Royale, 75008 Paris, Metro Concorde

Reservation : 0142643733 - gerardolivierchambre@gmail.com
Ticket prices : 35€ (Discounts for groups)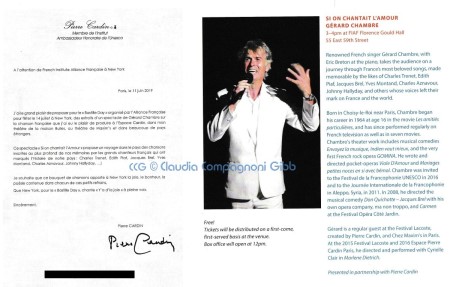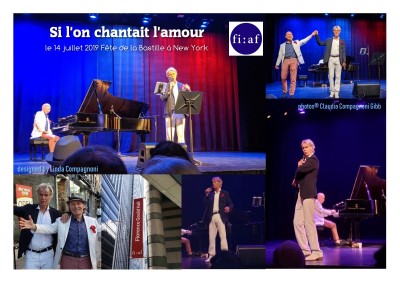 Bastille Day New York/USA 2019

Gérard Chambre and Éric Breton were invited for Bastille Day
by French institute Alliançe française

What if we sang about love
for more details → HERE


---

Bal des Berceaux 2015
French American Aid for Children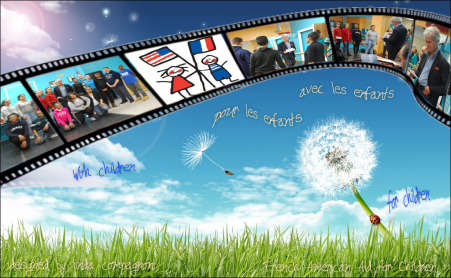 Gérard gave a recital of legendary French and American songs
at the 'Annual Gala' in New York Hotel Plaza, May 8, 2015

The director on-scene → more...

Festival Opéra Côté Jardin 2014
Gérard Chambre - a man of many talents, and one of them director on-scene! In 2014, he was chosen to direct the Opera CARMEN (one of the most famous French Operas…)

Festival Les Antiques Glanum July 2016
2016 FESTIVAL Les Antiques Glanum - Mozart ad libitrum- Les fantômes de Mozart
conception and directed by Gérard Chambre

Festival Les Musicales de Luberon July 2016
Concert/Spectacle/Classical Music. Duos drôles à l'Opéra with celebrated Dame Felicity Lott (Soprano) , Eric Huchet (Ténor) Maciej Pikulski (piano) and directed by Gérard Chambre.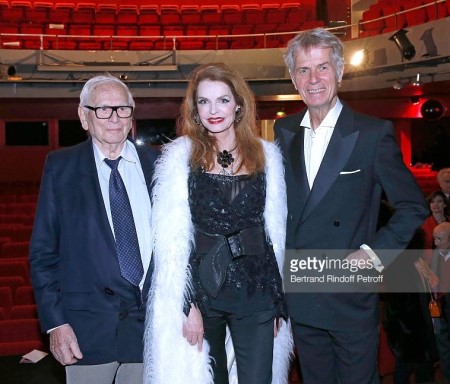 Pierre CARDIN - Cyrielle CLAIR - Gérard CHAMBRE
« Le Retour de Marlene Dietrich » à l'Espace Pierre Cardin 2016
The Return of Marlene Dietrich for more information see → here